PBW40 2 in 1 Portable Line Boring & Welding Machine for sale
Product Detail
Product Tags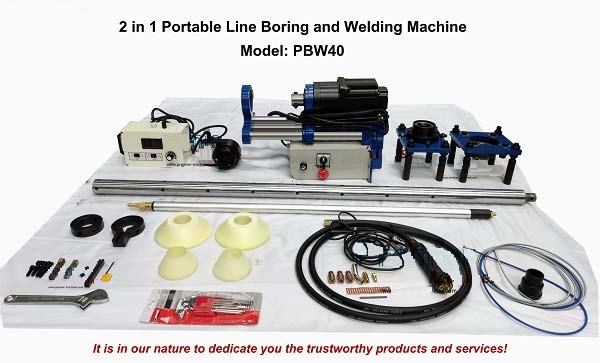 Introduction:
Our 2 in 1 Portable line boring and welding machine is mainly used for processing different kinds of concentric interval bore and side-by-side porous with continuous cutting or do the bushing after re-boring, it is in high efficiency and accuracy.
For the welding part, it can be widely used to weld and repair the hole of large-sized machinery, pivot pin hole of earth moving equipment and bearing hole. It is ideal and necessary equipment for the industry and mining enterprise and on -site engineering repairing
Application
1. Processing and repairing the rotation hole, reaming, pin-hole, installation and remain hole
of structure member for kinds of machine.
2. The spindle adopts 220V motor with the feature of higher torque at lower speed.
3. There is no vibration for the axial movement and cutting process to ensure stable cutting.
4. Processing and repairing concentric interval hole of excavator and crane.
5. Processing porous one-time, ensuring porous in alignment.
Machining Diagram for Boring
Machining Diagram for Welding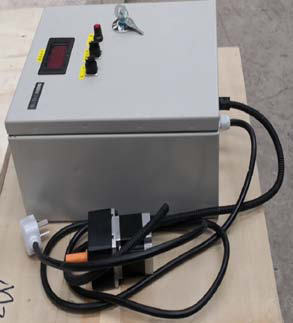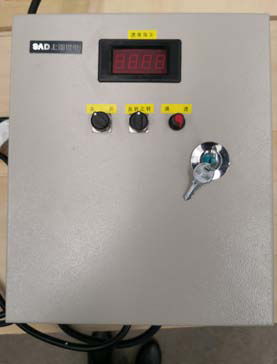 Model
PBW40
Min. boring dia.
45mm
Max. boring dia.
200mm
Boring bar
40 x 1500mm
Spindle speed
0 to 80rpm/min
Max. stroke
300mm (Standard)
Max. stroke can be extended as request.
Max. cutting depth
2mm (single side)
Motor power
1.5Kw, DC motor
Roughness of boring
Ra3.2
Roundness tolerance
≤0.02mm
Net. weight
100kg
Specification for Welding:
Working voltage
AC 220V 50Hz
Max. power
100w
Spindle rotation speed
Stepless 0 to 20r/min
Range of welding I.D.
Φ45 to 200mm
Axial travel
255mm
Dia. of welding stick
1.0mm
G.W.
11kg
Dimension
400*210*290mm
Ambient temperature
-10℃~+40℃
Storage temperature
-25℃~+55℃
Relative humidity
20℃≤85%
40℃≤50
---
Next:
---