18m Length Long Reach Boom High Performance For EX1200-5 Excavator
Product Detail
Product Tags
Long Boom Excavator description
1.Material :
a.All Q345B Steel for standard long reach boom. b.Heavy duty long reach and excavator tonnage above 40ton :The top and bottom use Q690D steel,Other use Q340B steel.
2.Features:
1.High strength and durable steel material
2.Prolonged arm perfoemanced excavator
3.Operation range expanded
4.Applicable for all brands of excavator.
5.Standard supply include: bucket, lingkage, bucket cylinder, 4 oil pipingline, 6 pins, lubricating system.
6.Big boom can be two jointed pcs to make it fittable into container to save shipping cost.
7.All the seam are 45 degree tapered before welding.
Long Boom Excavator Features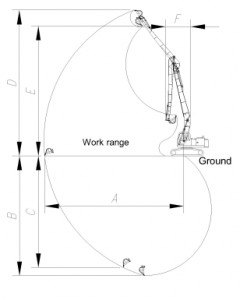 | | |
| --- | --- |
| Boom length | 15500 mm |
| Arm length | 12500 mm |
| Max extensive scope(A) | 27200 mm |
| Max dig depth(B) | 20000 mm |
| Max dig height(D) | 20300 mm |
| Max dig depth in vertical wall(C) | 18408 mm |
| Max unloading height(E) | 17300 mm |
| Min rotate radius(F) | 6500 mm |
| Bucket volume | 1.8m3 |
| Counter weight | 6 ton |
Long Boom Excavator Process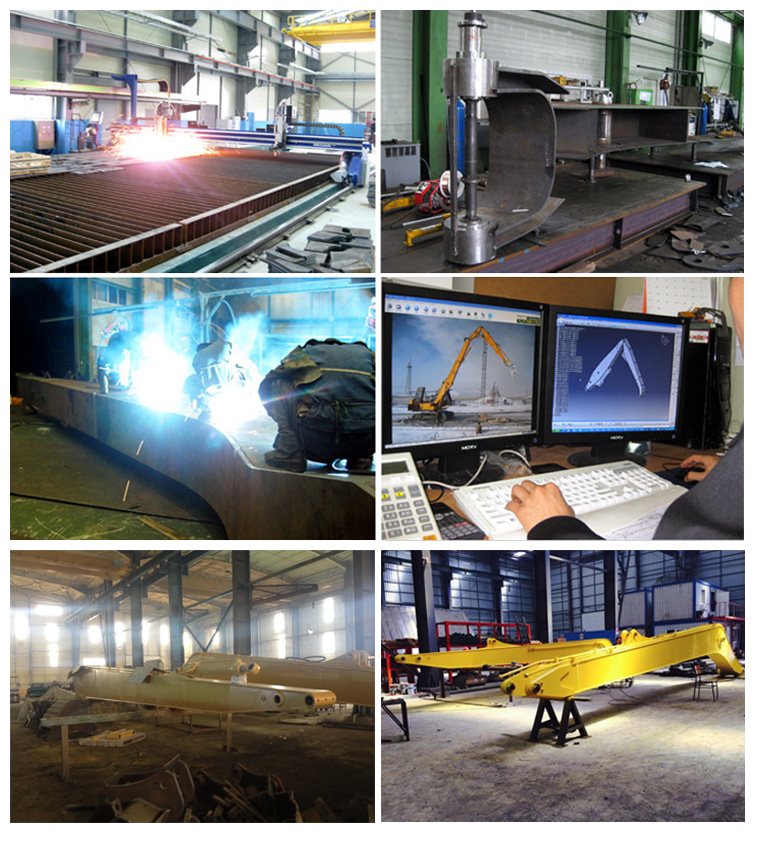 Long Boom Excavator We can supply
S/N

Model

Attachment

Length (M)

1

CAT320

bucket 0.4cbm

15.4

bucket cylinder 1pcs

bushing 6pcs

pine 7pcs

link rod 1set

2

CAT320C

bucket 0.4cbm

15.4

bucket cylinder 1pcs

bushing 6pcs

pine 7pcs

link rod 1set

3

CAT320D

bucket 0.4cbm

18

bucket cylinder 1pcs

bushing 6pcs

pine 7pcs

link rod 1set

4

CAT322

bucket 0.4cbm

18

bucket cylinder 1pcs

bushing 6pcs

pine 7pcs

link rod 1set

4

PC400-7

bucket 0.4cbm

22

bucket cylinder 1pcs

bushing 6pcs

pine 7pcs

link rod 1set

5

ZX330LC-6

bucket 0.4cbm

21

bucket cylinder 1pcs

bushing 6pcs

pine 7pcs

link rod 1set

6

EX200-5

bucket 0.4cbm

18

bucket cylinder 1pcs

bushing 6pcs

pine 7pcs

link rod 1set

7

EX200-5

bucket 0.4cbm

15.4

bucket cylinder 1pcs

bushing 6pcs

pine 7pcs

link rod 1set

8

SK200

bucket 0.4cbm

15.4

bucket cylinder 1pcs

bushing 6pcs

pine 7pcs

link rod 1set

9

SK260

bucket 0.4cbm

18

bucket cylinder 1pcs

bushing 6pcs

pine 7pcs

link rod 1set

10

EC220

bucket 0.4cbm

18

bucket cylinder 1pcs

bushing 6pcs

pine 7pcs

link rod 1set
Long Boom Excavator Loading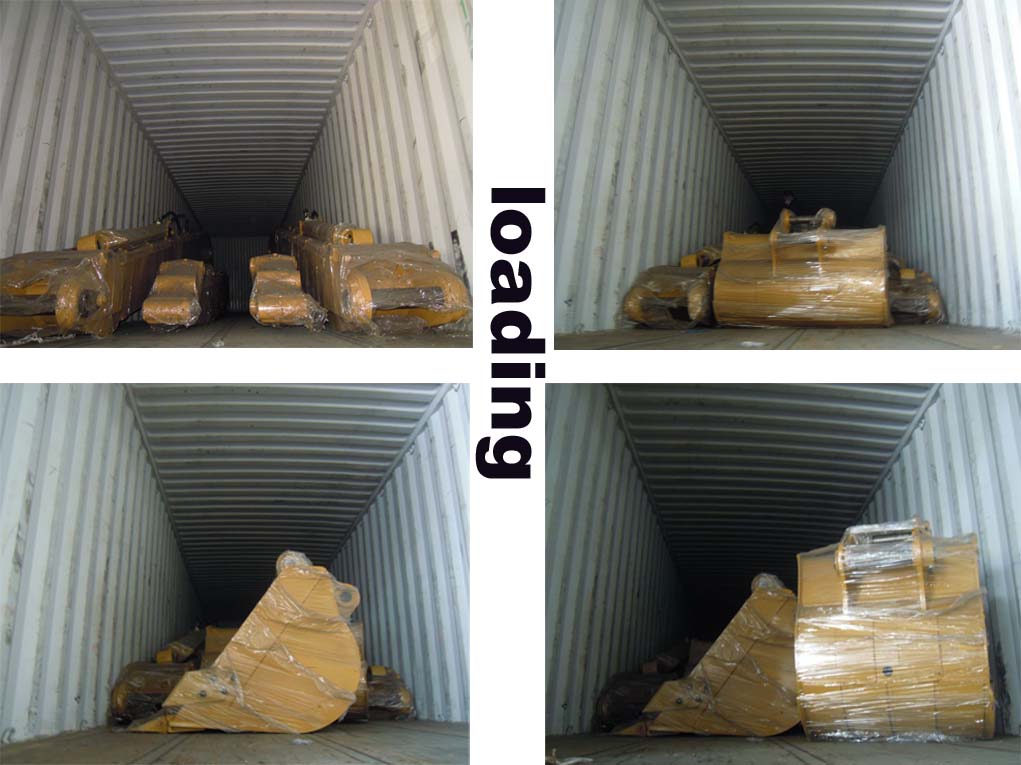 ---
Next:
Excellent quality China Used Komatsu Mini Excavator/Mini Digger. Komatsu PC55mr Crawler Excavator for Sale
---